Payment Methods
1: Western Union
2: Bank Wire Transfer
3: Remitly
4: Wise
5: PayPal
Western Union
Choose the items you wish to order by clicking add to cart and choose the western union option at checkout.
We will then send you an email with all the details you need to process payment.
Please make sure the spelling of the receiver's name and details are correct.
Once you paid successfully,please send us the sender's information to us
Sender's payment information :
  First name:
  Last name:
  MTCN (money transfer control number) :
  Amount:
  Country:
How to Pay via Western Union
Western Union offers various payment methods for its services. To make a payment, you can follow these steps:
1. In-Person Payment: Visit a Western Union agent location. Fill out the Send Money form, providing recipient details and the amount you want to send. Pay in cash or using a debit/credit card. You'll receive a receipt with a Money Transfer Control Number (MTCN).
2. Online Payment: Go to the Western Union website. Choose your country and select "Send Money Online." Enter recipient details, payment information, and complete the transaction using your credit/debit card or a bank transfer. You'll receive an email confirmation with the MTCN.
3. Mobile App Payment: Download the Western Union mobile app, create an account, and log in. Follow the app's instructions to enter recipient details and payment information. You can pay with your linked card or bank account.
Remitly
Choose the items you wish to order by clicking add to cart and choose the Remitly option at checkout.
We will then send you an email with all the details you need to process payment.
For Remitly payments there is no fraud screening. Orders are processed immediately once payment is made. Remitly payments from most countries can be made online at www.remitly.com
How to Pay via Remitly
1: Sign In
2: Send payment
3: Delivery method - > Bank Deposit or Alipay -> Input Alipay ID
4: Complete payment
Pics: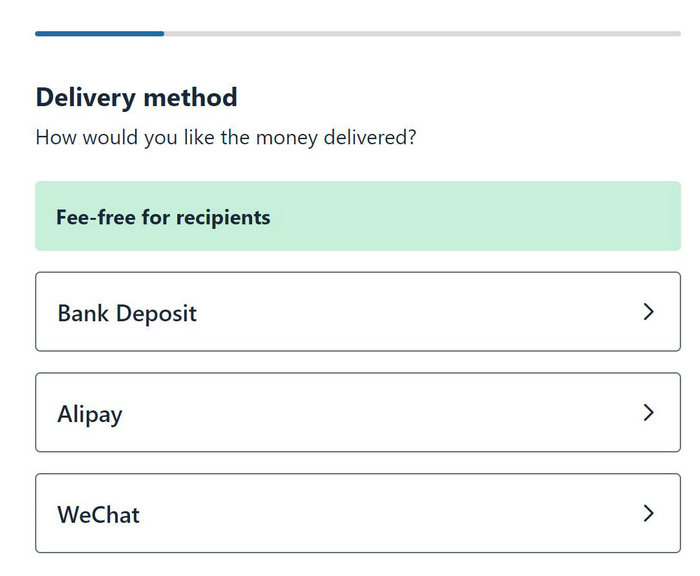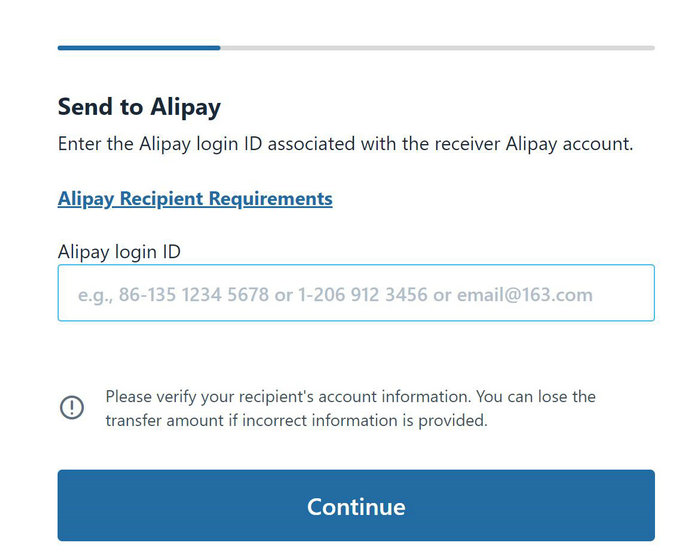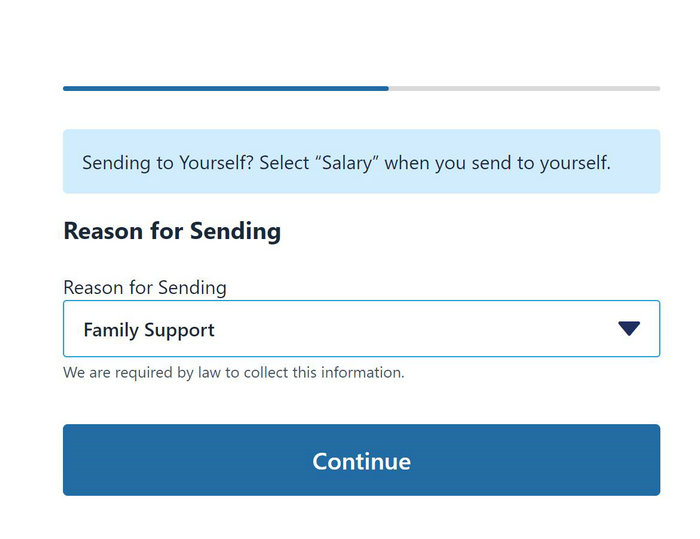 Wise
Choose the items you wish to order by clicking add to cart and choose the TransferWise option at checkout.
We will then send you an email with all the details you need to process payment.
For TransferWise payments there is no fraud screening. Orders are processed immediately once payment is made. Wise payments from most countries can be made online at www.wise.com
How to Pay via Wise:
The way same as Remitly